2112 Pt. 1 - Overture
Performed By
Rush
Year
1976
Appears in
Guitar Hero: Warriors of Rock
Genre
Prog Rock
Guitar Intensity
60%
Bass Intensity
60%
Drums Intensity
60%
Vocals Intensity
20%
Length
3 min 48 sec
Music
noicon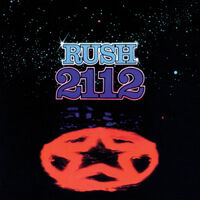 "Overture" is the first part of the 2112 challenge, it is by Rush as all of the songs in this challenge in Guitar Hero: Warriors of Rock. It takes Johnny Napalm, Echo Tesla, Judy Nails, and Austin Tejas to Legendary Guitar Stage. But with little lyrics make it little difficult to understand, the Sections would explain more.
The Epic Begins
Once Upon a Time
In the Year 2112
A Perfect World Was Created!
But Music Was Regulated...
Then One Day...
One Man...
Would Find Something...
That Would Change His Life Forever!
Curtains Up!
Whoa
Whoa, yeah, yeah, yeah!
And the meek shall inherit the Earth
Songwriters
Edit
Ad blocker interference detected!
Wikia is a free-to-use site that makes money from advertising. We have a modified experience for viewers using ad blockers

Wikia is not accessible if you've made further modifications. Remove the custom ad blocker rule(s) and the page will load as expected.