All Star was written for the album Astro Lounge by Smash Mouth. It was a surprise hit that became very well known in popular culture. Its presence in Guitar Hero is controversial, because this song is classified as a pop song rather than rock. It was most likely included in the game to target a younger audience.
Appears In
Edit
Guitar Hero: On Tour (Tier 2)
Walkthrough
Edit
The notes in this song are very sparse, save for a few somewhat fast strumming parts near the beginning, middle, and end of the song. Unlike most On Tour songs, this one isn't mostly chords, which lessens the difficulty significantly. In addition, to that, an FC is easy to get on all difficulties.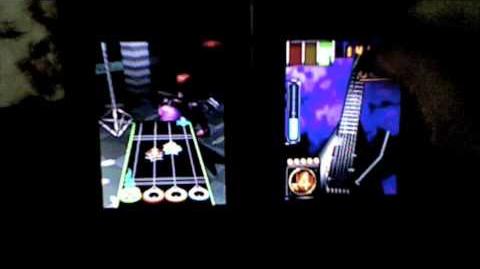 Ad blocker interference detected!
Wikia is a free-to-use site that makes money from advertising. We have a modified experience for viewers using ad blockers

Wikia is not accessible if you've made further modifications. Remove the custom ad blocker rule(s) and the page will load as expected.