Balls to the Wall --
as made famous by Accept
Tier: 1

---
Easy 4-star: 61,190
Easy 5-star: 85,666

---
Medium 4-star: 90,376 (estimate), 90,351-90,400
Medium 5-star: 126,527

---
Hard 4-star: 116,784
Hard 5-star: 163,498

---
Expert 4-star: 127,040
Expert 5-star: 177,856

---
Co-op 4-star: 207,598 (estimate), 148,445-239,482
Co-op 5-star: 246,350 (estimate), 239,482-275,563
Total notes on Easy: 436
Total notes on Medium: 512
Total notes on Hard: 579
Total notes on Expert: 662
Video link on Hard: http://www.youtube.com/watch?v=nppHVlcLg0g
Video link on Expert: http://www.youtube.com/watch?v=XlL0LY2LNeM

"Balls to the Wall" is a heavy metal song by the German band Accept from the album with the same name as the song. Not so hard to beat as it sounds like.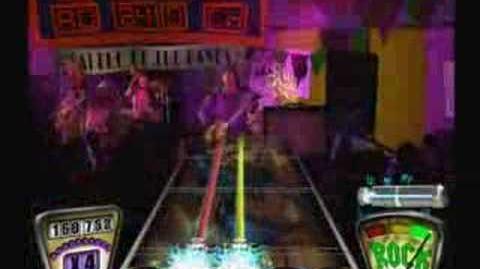 Ad blocker interference detected!
Wikia is a free-to-use site that makes money from advertising. We have a modified experience for viewers using ad blockers

Wikia is not accessible if you've made further modifications. Remove the custom ad blocker rule(s) and the page will load as expected.