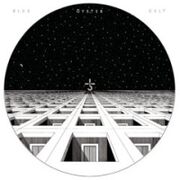 Cities on Flame with Rock and Roll is the only Co-op encore that is a Cover version. It was written and recorded by Blue Öyster Cult. The song appears on their self-titled debut album Blue Öyster Cult released in 1972. It appears on Co-op mode at the Backyard Bash (right before the fire! Get it?). Unlock this song by playing co-op mode.
Walkthrough
Edit
It's a fairly easy song for expert and fairly easy to FC, but the triplets at the end can be an FC breaker. There are lots of hammer-ons and pull-offs, but there is no use in tapping.
Appears In
Edit
100% on Expert
Ad blocker interference detected!
Wikia is a free-to-use site that makes money from advertising. We have a modified experience for viewers using ad blockers

Wikia is not accessible if you've made further modifications. Remove the custom ad blocker rule(s) and the page will load as expected.