Dirty Little Secret is a song by the power pop band All-American Rejects which appears on their 2005 album Move Along. It appears in Guitar Hero On Tour: Decades for the Nintendo DS as the first song in the Modern venue, and later in Band Hero.
Appears in
Edit
Guitar Hero On Tour: Decades (1st Tier)
Band Hero
Walkthrough
Edit
This song consists of mostly simple riffs and chord progressions, it shouldn't be any problem to pass it. The bridge might be harder to newer players. It's the first song in the first tier, so it's naturally easy and good for beginners.
100% on Expert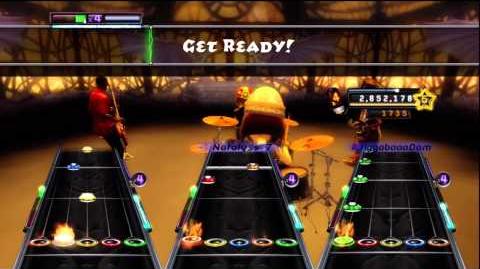 Ad blocker interference detected!
Wikia is a free-to-use site that makes money from advertising. We have a modified experience for viewers using ad blockers

Wikia is not accessible if you've made further modifications. Remove the custom ad blocker rule(s) and the page will load as expected.