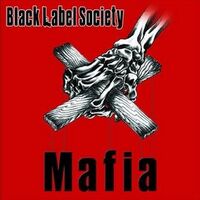 "Fire It Up" is a single by Black Label Society from their critically-acclaimed 2005 release Mafia. The song is the opening track on the album, on which vocalist, lead guitarist and frontman Zakk Wylde makes frequent use of a talk box, primarily for playing the main riff, which has a unique "moaning" sound.
Appears In
Edit
Guitar Hero (bonus)
Walkthrough
Edit
Fire it Up isn't very hard, it's metal, it's chunky, therefore it is pretty slow. However take into consideration that Zakk Wylde is the guitarist which will tell you that the solo is going to be pretty difficult. Don't worry because it doesn't come for a while and there are plenty of SP Phrases located in slow repetitive chord patterns so you should have no trouble storing some star power.
Ad blocker interference detected!
Wikia is a free-to-use site that makes money from advertising. We have a modified experience for viewers using ad blockers

Wikia is not accessible if you've made further modifications. Remove the custom ad blocker rule(s) and the page will load as expected.