Guitar Hero II is the second of the Guitar Hero series developed
by
Harmonix
and published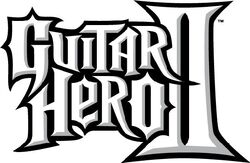 by
RedOctane
. The
PS2
version was released on November 7, 2006, and the
Xbox 360
version was released in April, 2007.
For more information see: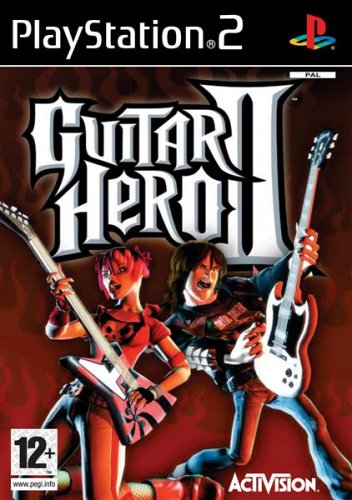 Gameplay is the same of that of the original Guitar Hero. Players use a guitar controller (or regular dualshock controller) to hit notes that cross targets at the bottom of a fretboard. Hitting notes consists of using colored frets on the guitar controller to target notes on the in-game fretboard. There are still four difficulties; easy, medium, hard, and expert. Each difficulties range in the number of frets used. Easy uses the first three, medium uses the first four, hard, and expert uses all five.
Main article: Setlist in Guitar Hero II
Guitar Hero II features more songs than Guitar Hero 1. These songs are placed on a scale of difficulty easy songs like Shout at the Devil, and Mother are at the top, while more difficult songs are at the bottom. Examples of these are Hangar 18, and Free Bird.
Ad blocker interference detected!
Wikia is a free-to-use site that makes money from advertising. We have a modified experience for viewers using ad blockers

Wikia is not accessible if you've made further modifications. Remove the custom ad blocker rule(s) and the page will load as expected.