Hotel California is one of the most recognizable songs from the Eagles. It is the title song of the 1976 album Hotel California.
Appears In
Edit
Tiers (career)

Guitar - 5. Amoeba Records (Los Angeles)
Bass - 10. House of Blues (Los Angeles)
Drums -
Vocals - 10. House of Blues (Los Angeles)
Band - 7. Swamp Shack (Louisiana)
Walkthrough
Edit
As a laid back song, it is not very difficult across all instruments. The pitch changes in the vocals are not very drastic, and the guitar part isn't hard, although the solo is quite long. The later part of the solo uses a series of triplets, though due to the laid back pace of the song, they aren't very difficult to hit.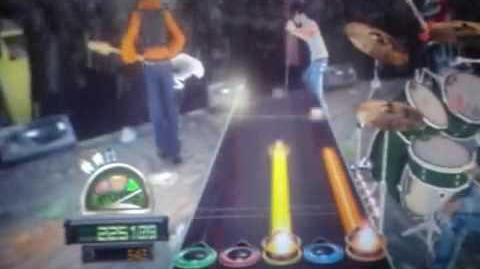 Ad blocker interference detected!
Wikia is a free-to-use site that makes money from advertising. We have a modified experience for viewers using ad blockers

Wikia is not accessible if you've made further modifications. Remove the custom ad blocker rule(s) and the page will load as expected.