My Name is Jonas
By
Weezer
Year
1994
Appears in
Guitar Hero III: Legends of Rock
Tier
4: European Invasion (Single-Player)
5: Jailhouse Rock (Co-Op)
★★★★ (Expert)
133,350
★★★★★ (Expert)
186,690
My Name is Jonas is an alternative rock song by the band Weezer. It is featured in Guitar Hero III: Legends of Rock as the fourth song in the European Invasion tier. The song is composed in 3/4 time, and alternates between passages of acoustic HOPO notes and heavily distorted chords. While the intro and its reprisals may be difficult for the beginning player, Guitar Hero III's lenient HOPO detection simplifies the task dramatically, making this among the easiest songs in the game to full combo. On a side note, its outro slows to 25 BPM, the lowest BPM in any Guitar Hero game thus far.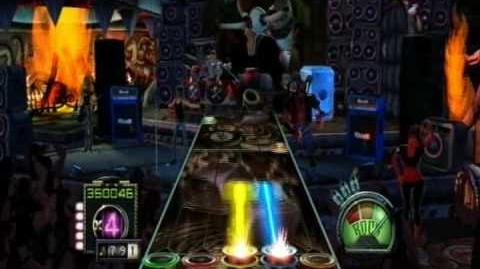 This Guitar Hero III Songs article is a stub. You can help WikiHero by expanding it.
Ad blocker interference detected!
Wikia is a free-to-use site that makes money from advertising. We have a modified experience for viewers using ad blockers

Wikia is not accessible if you've made further modifications. Remove the custom ad blocker rule(s) and the page will load as expected.