Ad blocker interference detected!
Wikia is a free-to-use site that makes money from advertising. We have a modified experience for viewers using ad blockers

Wikia is not accessible if you've made further modifications. Remove the custom ad blocker rule(s) and the page will load as expected.
Scumbag Blues
Performed By
Them Crooked Vultures
Year
2009
Appears in
Guitar Hero: Warriors of Rock
Genre
Alternative
Guitar Intensity
50%
Bass Intensity
50%
Drums Intensity
40%
Vocals Intensity
50%
Length
4 min 26 sec
Music
noicon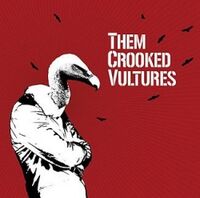 "Scumbag Blues" is a song by Them Crooked Vultures of their album of the same name. It is a playable song in Guitar Hero: Warriors of Rock. In Quest Mode, it is found in Casey Lynch's tier.
Jam It Out 1
Verse 1A
Verse 2B
Bridge 1
Solo 1
Verse 2
Cold Chorus 1
Jam It Out 2
Bridge 2
Solo 2A
Solo 2B
Verse 3
Cold Chorus 2
Jam It Out 3
Innocence has no resistance
'Gainst a wicked counselor such as I
You won't make it out
Shall I lead you to my parlor
Poision offer disguised in just your size
You won't make it out
You may think me altruistic
Feel my dark hypnosis closing in
You won't make it out
Then you grow cold, cold as a stare
As if no, none could compare
But you don't know how close to ensnare
When I control, you will despair
You won't make it out
You won't make it out
Sycophancy, solipsistic
Spider plays the fool to lure the fly
You won't make it out
Then you grow cold, cold as a stare
As if no, nonce could compare
But you don't know how close to ensnare
When I control, you will despair
Songwriters
Edit