Ad blocker interference detected!
Wikia is a free-to-use site that makes money from advertising. We have a modified experience for viewers using ad blockers

Wikia is not accessible if you've made further modifications. Remove the custom ad blocker rule(s) and the page will load as expected.
Setting Fire to Sleeping Giants
Performed By
The Dillinger Escape Plan
Year
2004
Appears in
Guitar Hero: Warriors of Rock
Genre
Metal
Guitar Intensity
80%
Bass Intensity
50%
Drums Intensity
80%
Vocals Intensity
60%
Length
3 min 27 sec
Music
noicon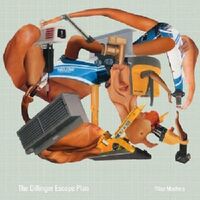 "Setting Fire to Sleeping Giants" is a song by The Dillinger Escape Plan, it is featured on The Dillinger Escape Plan's album Miss Machine. It appears in Guitar Hero: Warriors of Rock in the 11th tier which is the playlist of Demi-God of Rock. It is a fairly easy song for the final teir, with very repetitive riffs throughout, but right before the third chorus, there is an absurdly fast and difficult guitar solo that can catch you off guard in a sightread, because the section before it is very slow and easy.
Verse 1
Fire Up 1
Verse 2
Fire Up 2
Candy Chorus 1
A Giant Riff 1
Sleepy Bridge
Verse 3A
Verse 3B
Fire Up 3
Candy Chorus 2
A Giant Riff 2
First off
Let me say
You look so tired
Rest your head and shut your eyes
Empty
Ambition
Blankets the sky
I'm thinkin' 'bout another world
Tonight, yeah, yeah, yeah
Your head, your eyes, your head
So drop the gown, the game's over
Just push your face into the fight
And it breaks my heart
Like dancin' up all night
Ride so high we both start thinkin' 'bout
Another world tonight
And it feels so wrong
Like nothing we've ever
Felt before yeah, yeah, yeah
Your head, your eyes, your head
The stranger's candy
Takes you where you ought to be
In broken alleys
In the back of every street
Close your eyes
Tonight
Baby, you can have it
Baby, you can have it
FREEFORM
Oh baby you gnaw me
Down to the bone
Soon you'll find I'm never gonna take you home
Well, there's so much you never told me
There's not much I wanna know
'Cause your pretty face'll do just fine
You'll be the star
Of my very last show
Let's go for a long ride
I'll show you places you will never want to leave
The stranger's candy
Takes you where you ought to be
In broken alleys
In the back of every street
The stranger's candy
Broken alleys
Yeah! Tonight
We could bring it all down
We could bring it all down
They think this body's a dead note
Dancing to the beat but they'll never see this corpse Coming till it kills them
Songwriters
Edit