Shout At The Devil --
as made famous by Mötley Crüe
Tier: 1

Shout at the Devil is the title song of rock band Mötley Crüe's 1983 album. Written by bassist Nikki Sixx, it is one of Mötley Crüe's most well known songs. It was also lator rerecorded in 1997 for the album Generation Swine. It is featured in Guitar Hero II as the first song in the Playstation 2 version of the game and the first encore song in the Xbox 360 version. As for actually playing the song it is relatively simple (given its placement in the first tier in both games) and with the short solo this is an easy FC that shouldn't give you too many problems.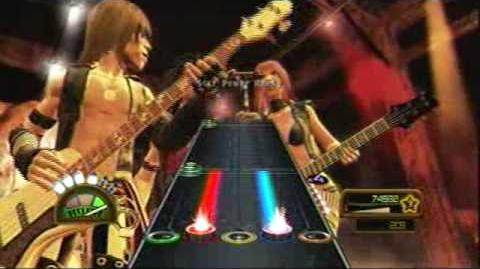 100% on Expert
Ad blocker interference detected!
Wikia is a free-to-use site that makes money from advertising. We have a modified experience for viewers using ad blockers

Wikia is not accessible if you've made further modifications. Remove the custom ad blocker rule(s) and the page will load as expected.