Strutter
As Made Famous By
KISS
Year
1974
Appears in
Guitar Hero II
Tier
1, Opening Licks
★★★★ (Expert)
★★★★★ (Expert)

"Strutter" is a single from Kiss' self titled debut album that failed to chart. This is one of the few songs that Gene Simmons and Paul Stanley wrote together. Stanley wrote the lyrics, while Simmons wrote the music.
Appears In
Edit
Guitar Hero II (Tier 2)
Walkthrough
Edit
It is recommended that you alt-strum the triplet chords at the beginning and scattered throughout the song. Other than that, the solos are all that you need to worry about. You must be precise, for Guitar Hero II's HOPO detection is much more strict than Guitar Hero III.
FC on Expert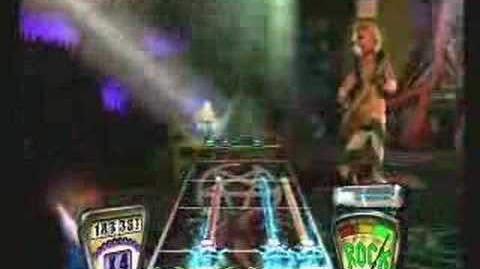 Ad blocker interference detected!
Wikia is a free-to-use site that makes money from advertising. We have a modified experience for viewers using ad blockers

Wikia is not accessible if you've made further modifications. Remove the custom ad blocker rule(s) and the page will load as expected.