Tuesdays Gone is a tier 2 song in Guitar Hero: Metallica.  It is sung by the southern rock band Lynyrd Skynyrd and is off of their debut album (pronounced 'leh-'nerd 'skin-'nerd), in 1973.  One of the longest songs in Metallica it takes some stamina to play, although it is an easy song.
it gets the hardest around 3 minutes after the second chorus, but goes to easy RO chords.  The ending is difficult but can be fc'ed easily.
The solo uses the slider bar but can be done easily only using two notes and going up and down the slider bar.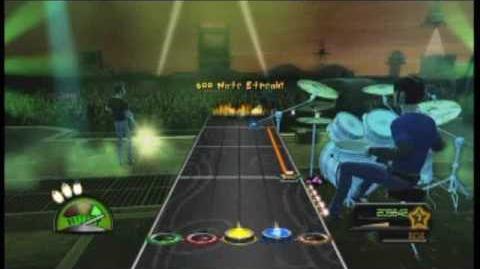 Ad blocker interference detected!
Wikia is a free-to-use site that makes money from advertising. We have a modified experience for viewers using ad blockers

Wikia is not accessible if you've made further modifications. Remove the custom ad blocker rule(s) and the page will load as expected.