YYZ --
as made famous by Rush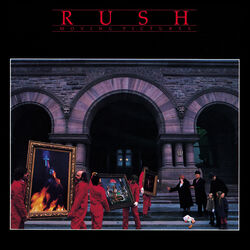 Tier: 7

"YYZ" is an instrumental song by the Canadian power trio Rush. It was released on their eighth album Moving Pictures in 1981. It was nominated for a Grammy Award for Best Instrumental in 1982.
In Guitar Hero II
Edit
"YYZ" is a playable song on Guitar Hero II. It is placed as the encore song in the 7th tier, known as the Furious Fretwork.
Song Info
Edit
Easy: 489
Medium: 683
Hard: 815
Expert: 954
Easy: 83,896 - 83,897
Medium: 117,356 - 117,357
Hard: 139,193 - 139,194
Expert: 158,552 - 158,553
100% on expert
Ad blocker interference detected!
Wikia is a free-to-use site that makes money from advertising. We have a modified experience for viewers using ad blockers

Wikia is not accessible if you've made further modifications. Remove the custom ad blocker rule(s) and the page will load as expected.